Teaching IT Skills and Helping Boost Your Workforce
Office Pro Inc. Is a Certified Small Business Specializing in
Professional Services, Training, and End User Adoption Programs
OfficePro has provided workforce solutions since 1984 and has trained more than one million professionals globally. We offer the highest-quality training in software, technical, and soft skills for end users and the providers who sell to them. Specializing in unified communications, pro AV, telecommunications, and Microsoft solutions, the company has unique advantages over the competition.
Training
Learn the IT skills of tomorrow, today. OfficePro offers the entire Microsoft course catalog of solutions to suit your learning needs, empowering you to achieve your IT training goals.
OfficePro has deep expertise in the Office365 suite, including Skype for Business, and offers live on-premise classes, virtual online, or eLearning solutions.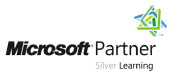 End User Adoption Programs
OfficePro can ensure your technology deployment is successful and offers training and implementation services that truly help the end user master a new discipline. We offer instructor-led (ILT) and virtual online (VLT) courses in collaboration, software, information technology, and soft skills.
Classes range from all-day sessions, on-premise workshops, online virtual classes, and eLearning. These programs are affordable, support an internal IT staff, and make end users successful.
Professional Services
OfficePro offers a variety of professional services designed to augment your workforce.
OfficePro workforce solutions include: short and long-term staffing for information technology, help desk, administration, analysts, business process initiatives, human resources, and security personnel.
Our flexible solutions allow you to resource IT, communications, and help desk personnel that fit your unique requirements and support your objectives.