OfficePro Has Three Divisions
Professional Services, Workforce Solutions, Staffing and Recruiting
Short and Long-Term Staffing for Information Technology, Help Desk, Administration, Analysts, Business Process Initiatives, Human Resources, and Security Personnel
End User Adoption Services
Instructor-Led (ILT) and Virtual Online (VLT) Courses in Collaboration, Software, Information Technology, and Soft Skills
Training
Microsoft Silver Learning Course Catalog, Cisco Technical, Comptia, and More With Mobile Testing Lab Services Available
Promoting Employee and Customer Excellence Through Training and Adoption Success Programs
Business transformation and workforce development strategies are changing as rapidly as technology. Knowledge transfer is essential to providing your employees and customers the best possible solution to a problem and customer service. How do you keep your employees updated on the technology you sell, much less the new products and services you expect them to use every day to deliver new services? Your competitors are wasting no time in outsourcing the best training partner possible and allocating internal training resources to sales.
Qualified Training Specialists
We are a different type of training company than the large online companies who offer PC-based training solutions. We specialize in on-site, instructor-led technology training for end users and technical professionals. Striving to provide the most cost-effective, engaging participant experience, we recruit and interview hundreds of local candidates to ensure they meet our rigorous criteria and select a few talented individuals to join our team.
Our goal is that you are satisfied with our distinctive processes, our knowledgeable instructors, and our content creation.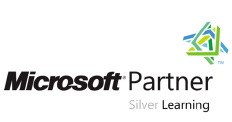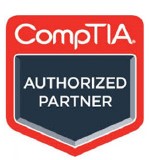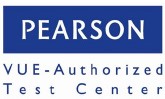 Arlington County Government
End User Training/Soft Skills
End User Training/Soft Skills
End User Training/Soft Skills
End User Training/Soft Skills
End User Training/Soft Skills
End User Training/Soft Skills
End User Training/Soft Skills
Department of the Air Force
End User Training/Soft Skills
End User Training/Soft Skills
Department of Veteran Affairs
End User Training/Soft Skills
End User Training/Soft Skills
End User Training/Soft Skills
Federal Aviation Administration
End User Training/Soft Skills
Fairfax County Government
End User Training/Soft Skills
Federal Bureau of Prisons
End User Training/Soft Skills
Frederick County Public Schools
End User Training/Soft Skills
Food and Drug Administration
End User Training/Soft Skills
End User Training/Soft Skills
End User Training/Soft Skills
End User Training/Soft Skills
End User Training/Soft Skills
End User Training/Soft Skills
Government Printing Office
End User Training/Soft Skills
Health and Human Services
End User Training/Soft Skills
Housing Opportunities Commission
End User Training/Soft Skills
End User Training/Soft Skills
End User Training/Soft Skills
Montgomery County Government
End User Training/Soft Skills
Montgomery County Public Schools
End User Training/Soft Skills
End User Training/Soft Skills
End User Training/Soft Skills
National Council of La Raza
End User Training/Soft Skills
National Institutes of Health
End User Training/Soft Skills
National Institutes of Standards and Technology
End User Training/Soft Skills
Office of the Comptroller of the Currency
End User Training/Soft Skills
Pension Benefit Guaranty Corp
End User Training/Soft Skills
End User Training/Soft Skills
End User Training/Soft Skills