Over 30 Years in the Training Business
We offer a broad catalog of training services for end users, technical personnel, and administrators. OfficePro offers both ILT (instructor-led training) and vILT (virtual-instructor led training) so you can select the best solution for you. We specialize in End-User training and End-User adoption programs. OfficePro is flexible and our training solutions are delivered in a variety of formats.
Whether you need CompTIA, Cisco Technical training with testing and certification, soft skills classes designed to improve collaboration and team building, or any part of the Microsoft catalog, OfficePro offers a complete catalog of training solutions. And we can bring Pearson and Kryterion mobile testing facilities to you, so everyone can be trained and tested who needs the knowledge.
Offering flexible training options for on-site and online training solutions, OfficePro offers a comprehensive program of services, including post-training support and staff augmentation.
Successful training is delivered in a variety of formats because everyone learns differently. Some people respond to self-paced online lesson plans, while others need more hands-on training with a qualified trainer.
OfficePro offers both ILT (instructor-led training) and vILT (virtual-led training) so you can select the best solution for you.
Training Services Offered:
Microsoft O365 Office Suite
MS Teams, Zoom, Cisco Webex
End-User Adoption programs for UC Hardware and Room Systems
Customized learning programs and instruction

OfficePro offers a range of time formats for training, depending on the needs of your organization. We offer:
Full Day (Split into 60/90/3-Hour Blocks).
Half- Day Workshops
Microlearning (60/90 sessions)

Certification and Testing Services:
Pearson
Kryterion
ITIL
We think face-to-face training delivers the best results
We specialize in end user training and are experts in collaboration, video conferencing, Microsoft Teams, and related technologies. We love when our customers get hands-on training, which allows them to use the solution in their own environment and in the manner they will ultimately use it.
So, we hand you the mouse, remote, or whatever drives the technology, and you use it in your real-world setting.
Our customers tell us they enjoy the engaging content and the personable trainers who understand why you need the technology and how to best help you get up to speed as quickly as possible. Then we leave a handy guide with real information so when on your own, you can be productive.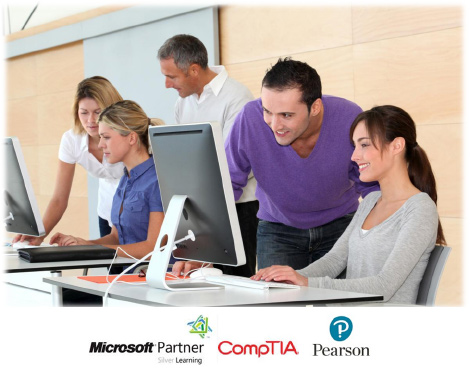 And we are flexible – you may need some classes in person and some online; we can help you determine the best possible outcome of your training initiatives.
OfficePro is a Microsoft Silver Learning partner offering Microsoft's complete course catalog. In addition, we have offerings available through the GSA and selected state contracts. We are proud of our ability to train both technical professionals, End Users, and IT administrators. Let OfficePro help you develop a Microsoft learning program that ensures the success of your migration, deployment, or new technology initiative.
With just one course, you can develop practical skills that cover the technology adoption life cycle—from planning to support. And you gain a level of proficiency that can only be taught through hands-on labs, simulations, and the real-world application of skills.
OfficePro instructors who teach Microsoft Official Courses can help you gain IT skills that directly transfer from the classroom to the workplace. Courses offer access to valuable digital resources, which remain available to you long after you complete a course.
OfficePro can help you get the most out of your organization's technology investment. Your employees can add to their proficiency with Microsoft technologies from classroom training or Microsoft Official Courses On-Demand.
Skilled training available through OfficePro helps companies accelerate new Microsoft technology deployments and can reduce downtime. Research shows that 40 percent of operational downtime is due to operator error, attributable to a significant lack of training on core systems*
Training and certification are effective methods for measuring how well team members can work with specific technologies, hardware, and software.
Microsoft Certifications are available for core Microsoft technologies and skill levels. Microsoft Official Courses are built with Microsoft Certification in mind and are taught by OfficePro qualified instructors.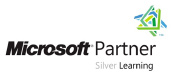 End User Adoption Programs
You have a major technology upgrade planned for this year and realize it isn't just about the new technology – it's about how to make sure your end users are successful using it.
We are all creatures of habit, and change and change management issues are the number one reason new technology implementations are not successful. People like the status quo and sometimes learning new systems, devices, or software is intimidating. What happens when an organization implements new technology and expects everyone to quickly learn a new way of working and ensure the success of your end user population?
Whether you are migrating from a legacy phone system to Microsoft Teams, implementing Office365 enterprise-wide, or are just replacing your legacy collaboration solution with a new cloud-based service that requires brand new devices and management in your conference, training, and huddle spaces.
Let OfficePro show you how to help your end users achieve success in mastering these new technologies and improve your ROI. We offer programs that really provide the end user with the support required to learn these new solutions and improve productivity.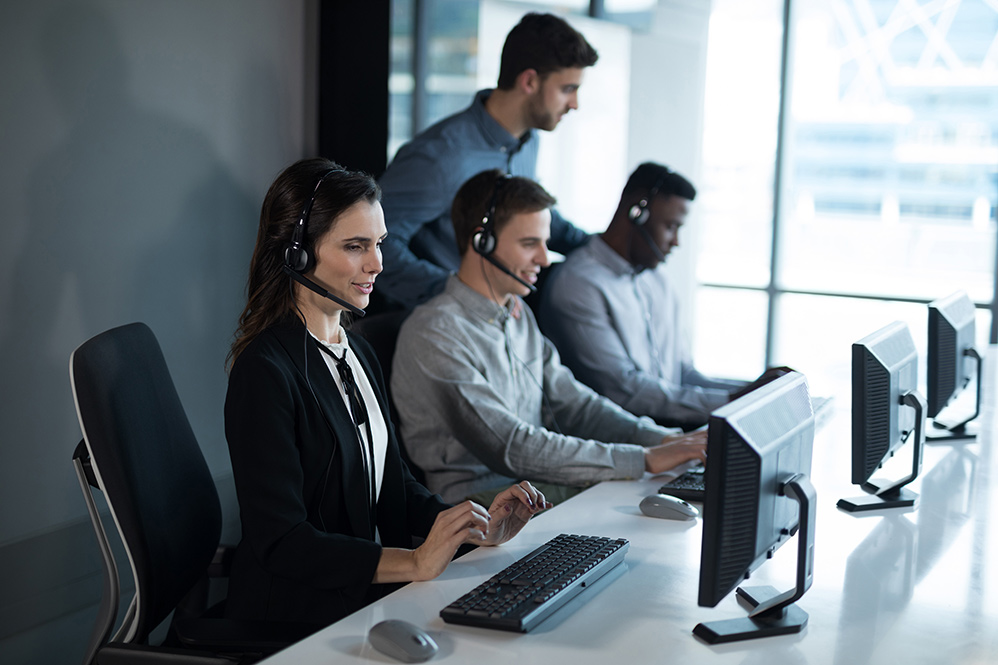 We start with the development of a program plan which includes training, Quick Business Reference guides, on-site hands-on training for collaboration, collaboration devices and anything else you want to offer your end users, and post-training analytics that show your results.
"Studies consistently show that 70 percent of change programs fail to achieve their goals, largely due to employee resistance and lack of management support."
McKinsey & Company
OfficePro offers end user adoption training for a variety of technologies, including collaboration, unified communications, software, interactive whiteboards, hubs, and devices.
We offer an end-to-end solution that includes content creation, QBRs ( Quick Business Reference leave-behinds), analytics, and everything your end users need to achieve mastery.
Our collaboration trainers are experts in the use of these new technologies and provide a unique experience for the end user that is informative and entertaining. We call them edutainers, and they offer a dynamic, hands-on, engaging experience that gets results. Your end users will learn how to work with your new technologies and leave the session with a more favorable view of the productivity tool and the IT department.
We frequently train on a variety of collaboration solutions that include:
Microsoft Surface Hubs and How to Use the Microsoft Office Suite With Them
Microsoft Teams Utilizing the Features the Software Offers
Cisco Spark and Spark Boards
Polycom Group Systems
Polycom Group Systems With Microsoft Teams
Crestron Air Media
Barco ClickShare
MS Teams for Business (Migration, All user levels, Custom uses)
MS Collaboration with other MS Programs like Sharepoint and Onedrive
Working With a Microsoft Surface Hub
Using Your Existing Video Solutions MS teams and O365
How to Create Effective Meetings With Polycom Real Presence
Using Polycom Room Systems With MS teams
SharePoint for End Users
SharePoint Server Introduction
Office365
SharePoint Server for Site Owners/Power Users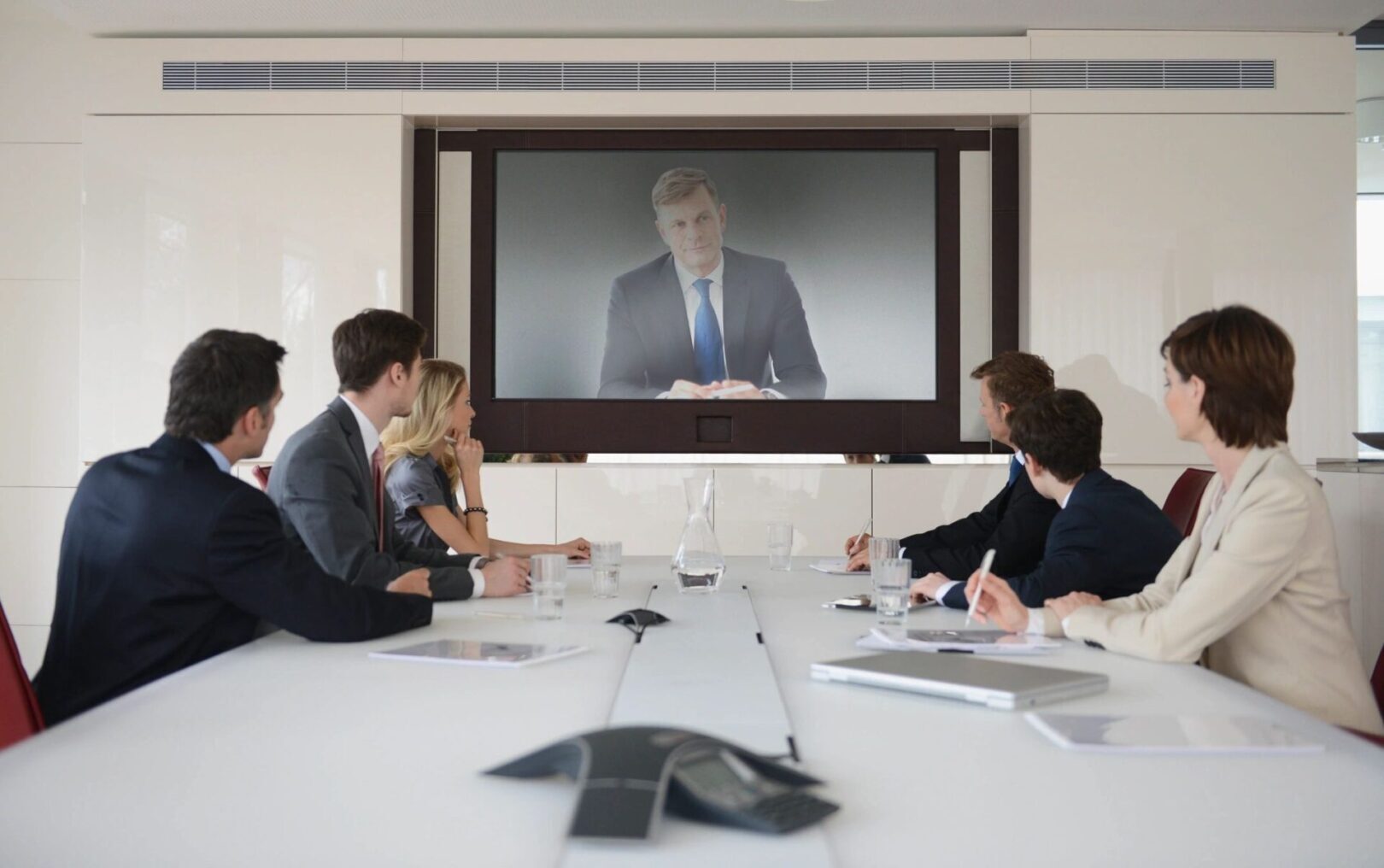 Using Zoom for the enterprise (All levels)
Using Your Existing Video Solutions ZOOM
Zoom Administrator training
Zoom for Webinars and Virtual Events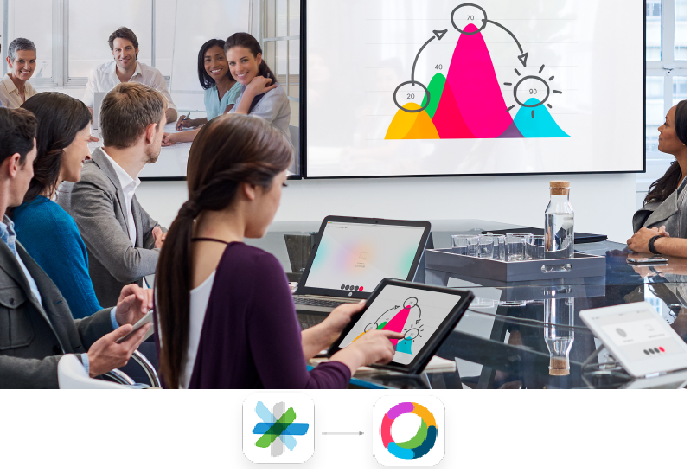 Cisco Webex Collaboration Workshop: Software No Board
Increase the Use of Cisco Webex Board Across Your Organization
Best Practices for Spark Collaboration With Webex Boards
Cisco Webex Room 55
Cisco Webex Room 70
Advanced Cisco Spark Implementation and Support
Cisco Room Systems End User Operation
Cisco TelePresence MX700
Cisco Telepresence MX 800
Cisco TelePresence IX5000
Cisco SX10 Quick Set
Cisco SX20 Quick Set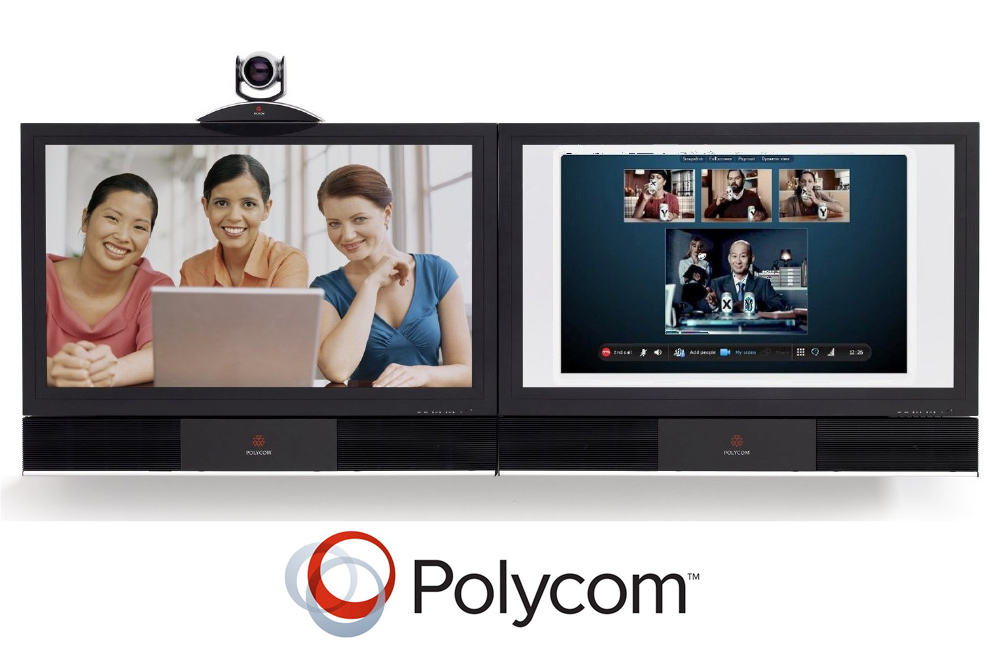 Maximize Your Polycom Room System
RealPresence Medialign
RealPresence Group Series
RealPresence Group Convene
RealPresence Packaged Solutions
RealPresence Centro
RealPresence Trio
RealPresence Debut
Connect Your Existing Video Solutions with Microsoft Teams, Zoom, and other platforms
Microsoft Optimized Room with Polycom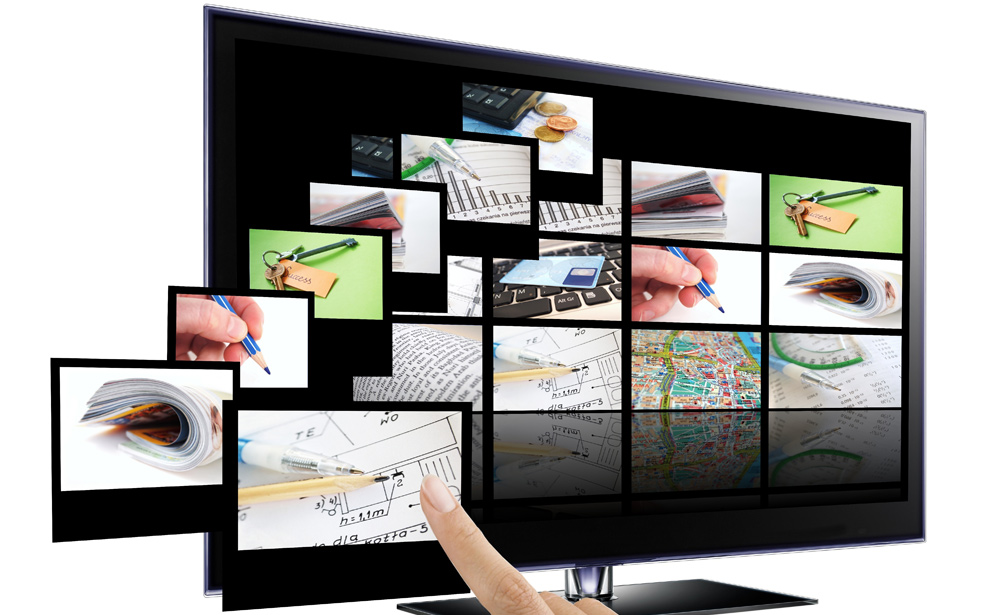 OfficePro trains on industry-standard collaboration solutions from leading manufacturers. But we realize that our partners offer unique, customized, bundled solutions that require specified training and documentation for the end user.
Training content creation is a service OfficePro provides to partners for custom bundles and configurations that are not standard right out of the box.
The custom content is used not only for training events and initiatives but also for leave-behind materials and other support examples for the end user customer.
Custom content creation is affordable and provides your end users with specifics about how to use the technology exactly what you intended
You only need to create custom content once for a custom solution, and it can be reused as many times as needed.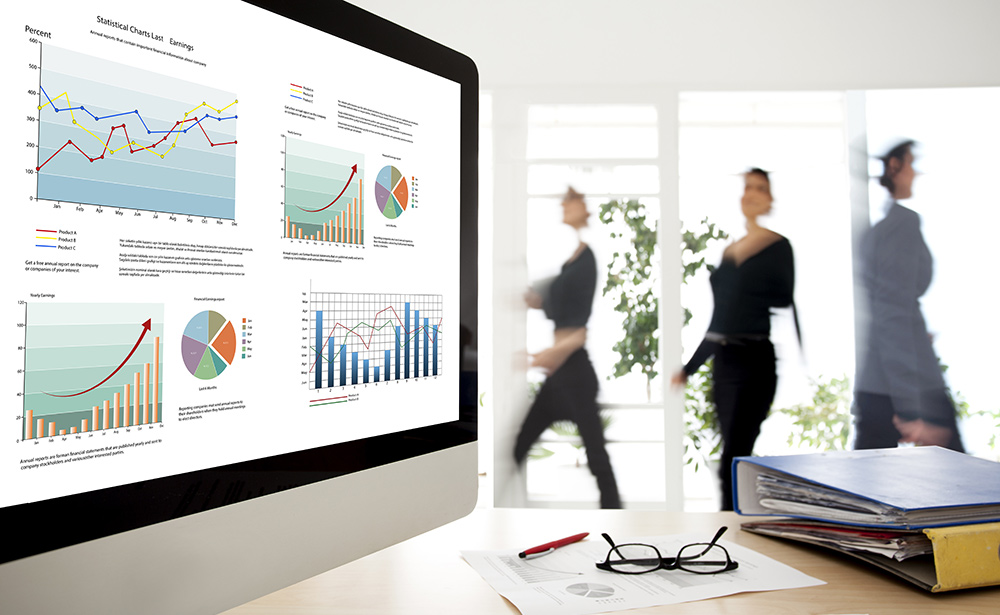 UC ROOM TRAINING AND TECHNOLGY ADOPTION:
Collaboration spaces are constantly evolving and it is imperative that your employees are capable of launching and conducting meetings on premise. OfficePro specializes in Room Training and Technology Adoption programs.  OfficePro conducts both on-premise and remote room training for your staff.
Custom Room training
Zoom Room and MS Teams Room training
Crestron, Polycom, and Cisco room technology training
Pexip and Logitech Training
Mobile Presentation Systems, Smartboards and other collaboration tools.


Arlington County (VA)
City of Alexandria (VA)
City of Philadelphia (PA)
DC Courts (DC)
Denver Municipal Water Services (CO)
Fairfax County Government (VA)
Frederick County Public Schools (MD)
Montgomery County Government (MD)
Department of the Navy
Department of Veteran Affairs
Department of Justice
Federal Reserve
FinCEN
Health and Human Services
NIST
Pension Benefit Guaranty Corp
Smithsonian
Almo
Adtech
AVI-SPL
Guernsey
Lanworks
NSCA
RoomReady
Spinitar
Yorktel